Make More Sales from Your Email Campaigns
With an estimated 77% of consumers preferring to receive permission-based marketing communications through email, email marketing remains one of the most effective ways to boost sales.
Could your email marketing perform better? Ask yourself these 5 questions:
How many people receive the emails I send out versus how many end up in spam?
Are the open and click rates for my email campaigns improving over time?
What are 3 ways that I separate people on my email lists to make their emails more personal and relevant?
What is the specific goal for my campaign, and does my website help me meet that goal?
Am I able to directly tie conversions & revenue to a particular email or campaign?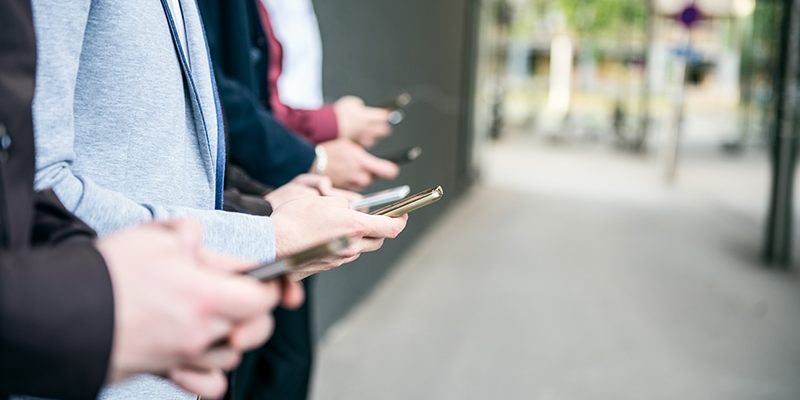 If the answer to any of these 5 questions is "no" don't worry! There are simple steps we can take together right now to maximize the ROI from your email campaigns. Schedule a consultation, or download the email marketing guide to learn more.
More Opens + More Clicks = Better Results
Launch a new product or service, announce a new sale, or reconnect with subscribers with a custom email marketing solution.
A single email marketing campaign includes:
research into your target market and past email performance (if applicable) to determine target audience interests
creation of email content for two variations of your email for A/B testing purposes
creation of two subject lines for A/B testing purposes
upload and scheduling of your email marketing campaign within one of the following email service providers (other providers negotiable):

MailChimp
ActiveCampaign
Constant Contact
Aweber
GetResponse

creation of one landing page or recommended changes to a current landing page based on campaign goals
reporting of campaign results and recommendations for follow-up and/or improvements
Additional options are available for those with more complex needs such as advanced segmentation, customer onboarding, or multi-email autoresponders.
Whip Your Email Marketing Into Shape
Curious about the specifics? Here are the areas we'll focus on to get your email marketing campaigns delivering top-value and maximum ROI:
Maximize Email Deliverability
There are several factors that can impact whether or not your email ends up tossed into spam (or worse, blocked from delivery altogether). A full deliverability review can reveal:
Whether or not your servers are blacklisted
Whether or not the email addresses you send to are valid
The likelihood that your subject lines are triggering spam filters
The likelihood that your email copy is triggering spam filters
Increase Opens & Clicks
Attention-grabbing subject lines, personalized content and irresistible offers -- the best combination is what will get you the most sales, and testing is the way to get there. Set up A/B testing to:
Find the best subject lines
Find the offers that work
Discover your most profitable customer segments
Directly improve the ROI for your email campaigns
Improve Conversions
Building an engaging offer via email is only the first step. The conversion process continues on your website, where your landing pages play an essential role in getting people to take advantage of your offer. A full landing page review will help you to spot:
Messaging inconsistencies that cost sales
Problems with design that can impact usability and conversions
Areas of friction that can cause customers to abandon the funnel
Advanced Email Campaign Optimization
Interested in more in-depth optimization? We can work together to fine tune your email campaigns that are already following basic best practices, and increase your ROI:
Email Marketing Best Practices
Segmentation - find the most profitable segments in your email marketing lists, via revenue-based testing.
Personalization - go beyond the %firstname% and customize your recipients' emails in ways that make them take notice
Retargeting - reach out to prospects who abandon the funnel with targeted ads designed to keep them engaged and close the sale
Grow Your Email List
Incentive-Based Signup Campaigns - what's the value of an email address?  Drive more email sign-ups with customized incentive designed to appeal to each facet of your target audience.
Autoresponder Sequences - don't let your email list stagnate from lack of contact. Value-based autoresponders that move beyond the traditional "newsletter" will increase both engagement & sales.
Targeted Traffic Generation - PPC campaigns targeting your most valuable demographics will bring in a more engaged audience that you can nurture through the funnel to boost conversions and sales.